TEMPORARY ART SOUVENIRS
Temporary Art Souvenirs is a collaborative project with a bunch of DAI colleagues – a parallel event at Manifesta-8 in Murcia and Cartagena for ten days at the beginning of October.

My contributions include these golden plaster busts of Manifesta's director for on top of your piano –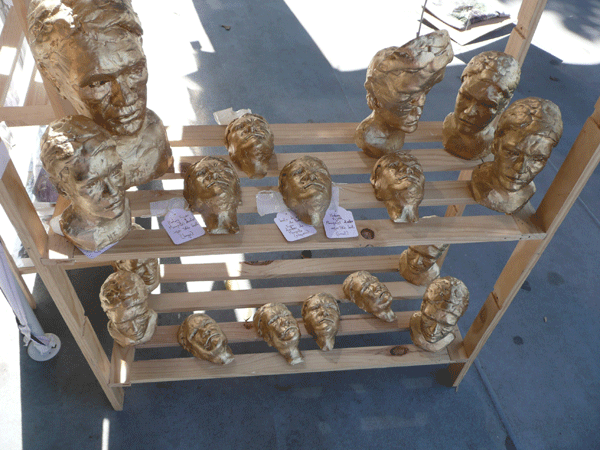 Plus a series of tissuepaper orange wrappers which incorporate quotes by 12th century Murcian born Islamic scholar and philosopher Ibn Arabi –
In Ibn Arabi's work there was often an emphasis on the similarities between the different religions as opposed to their differences, and the quotes I've chosen – with the generous help of Pablo Beneito from the university of Murcia – refer to this.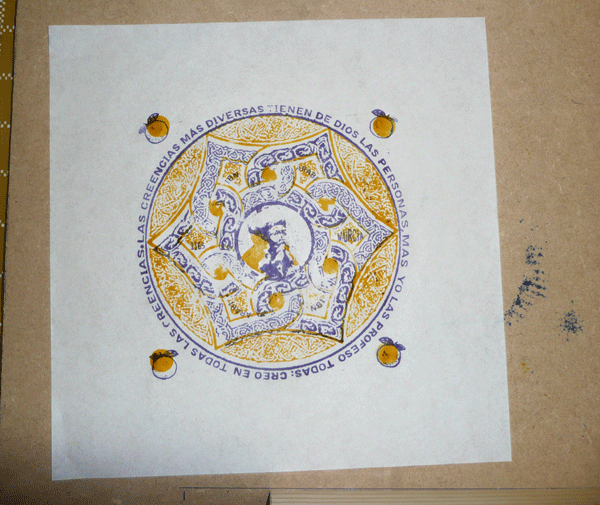 For example, on the paper with the design incorporating Murcia's cathedral (the site of which previously was a mosque) the quote says (my poor translation) "He who condems other beliefs has simply an opinion, and is not in possesion of any true essential knowledge."
Here's a workshop photo of the printing process…
And lastly, My First Creation disposable nappies for artistic babies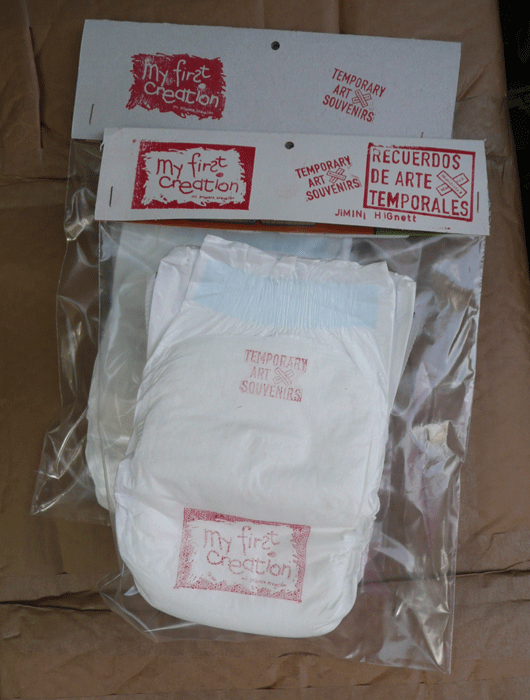 For first pick of the goodies, come to Manifesta-8. The shop is mobile and will be at a different location each day. Any left-over souvenirs for sale via this site afterwards…
Click here to visit the project site.
More on this project here.