SUIT for a SKELETON
Suit for a Skeleton can be read as a comment on the skeletal posture of today's fashion models; a wrapping of the inside as opposed to the outside; a simple comfort for the inherent coldness of the bones. It can touch on issues of trauma, anorexia, the way that mothers do not really see their daughters, 'As long as you're dressed up nice and warm dear…' Not noticing she's already become a skeleton. Knitting, in alluding to grandmothers, can refer to the way in which trauma, unchecked, is passed down from one generation to the next. The knitting instructions (Cast-on 23, K/P 16 rows, K2tog. K22 add 1, etc) written down during the making of the suit, are an integral part of the work, a monument in code to the hours of finger-blistering knitting. The existence of a proper knitting pattern facilitates extra allusions and angles from which to approach the work, and enables the image of a different person knitting such a suit.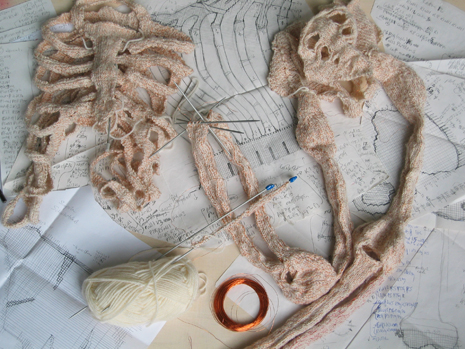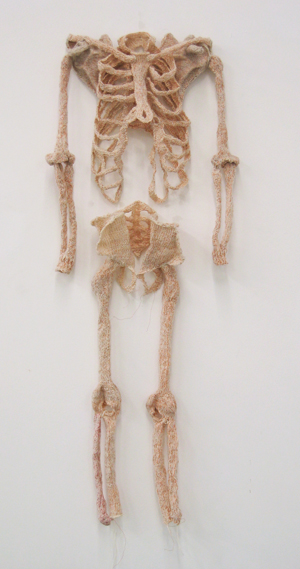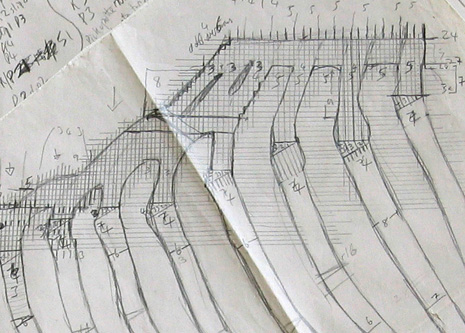 The work was shown recently in excellent company (incl. Rozemarie Trockel, Elaine Reichek) as part of the Knitted Worlds exhibition at the Audax Textile Museum in Tilburg – 14-03-2009 / 14-06-2009

Knitted Worlds exhibition, in the background, work by Elaine Reichek.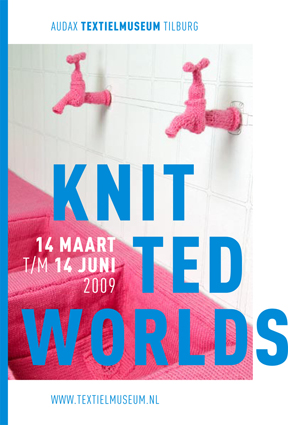 Sandra Smets reviewed the exhibition in NRC-next newspaper.
"Hignett's Gift for Dr. Matlock can be seen as a key work in Knitted Worlds. It combines feminist artistic traditions with current affairs. Socio-political and societal art play a leading role in the exhibition."
To see a pdf of the full article (in Dutch) click here –
Link to Knitted Worlds Blog
Link to Textile Museum