HOW TO GO ON in the Kruithuis
The installation 'How To Go On' was part of the exhibition '8 Easy Pieces' in the Kruithuis in Den Bosch in 2008.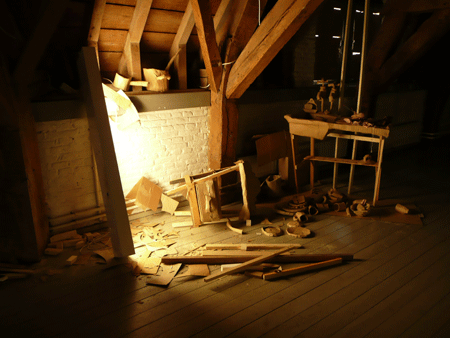 Pieces of a kitchen made from old cardboard boxes, plus a pile of ceramic roadkill in and on top of cardboard boxes strewn amid the debris produced whilst making them.

The windows blacked-out with cardboard, the neon lighting fallen and squint. Piles of cardboard dirty-dishes and a party-style streamer of brown corrugated cardboard cut-out letters announcing 'How To Go On'.

And here's a couple of pictures of the pieces in the studio as I was making them.