Occupy Campaign
Posted by jimini - 28/02/12 at 01:02 pm
OCCUPY CAMPAIGN: Call for volunteers
Occupy Campaign is advancing – from the squares and into the streets – and your help is needed!
On March 2nd and 3rd, in the Jan van Galen neighbourhood of Amsterdam, an Occupy-inspired campaign modelled on the grass roots campaigns in the U.S., will take place.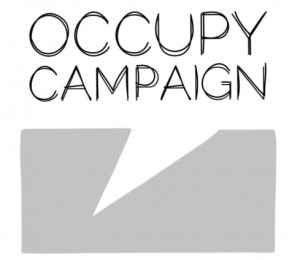 Occupy Campaign is not selling anything, nor is it a political party. Occupy Campaign aims to bring politics back to their source: to the neighbourhood and the street. We have no influence on many important decisions in our lives, and current politics have taught us to accept this. Politics have been reduced to casting your vote once every four years. The Occupy movement shows that politics cannot be claimed by politicians alone, but that they are a part of everyone's lives – that everyone has the right to play a role. With this in mind, Occupy Campaign wants to give form to a new type of politics together with the largest possible group of people.
For this we need your help – in our neighbourhood teams, phone teams, writing teams, and hands-on teams making banners etcetera.
Occupy Campaign comprises different teams – a team that goes from door to door to discuss the relevance of Occupy is at street level, a team that makes banners which show the ideas and suggestions coming from the neighbourhood, and a 'phone bank' team that calls people in the neighbourhood to discuss the future of democracy.
Are you curious about Occupy Campaign? Do you want to debate, to bring politics back to the streets and give form to them? For a day, or even just for an hour? Then come to Smart Project Space in Amsterdam on Friday 2nd or Saturday 3rd of March between 10am and 8pm. Or contact us at occupycampaign020@gmail.com (with "volunteer" in the subject line).
We're looking forward to it!
Occupy Campaign
Jan van Galen neighbourhood
For more information and to stay up to date with our various activities:
www.occupycampaign.nl
Smart Project Space- Events
www.facebook.com/occupycampaign/
www.twitter.com/occupycampaign/